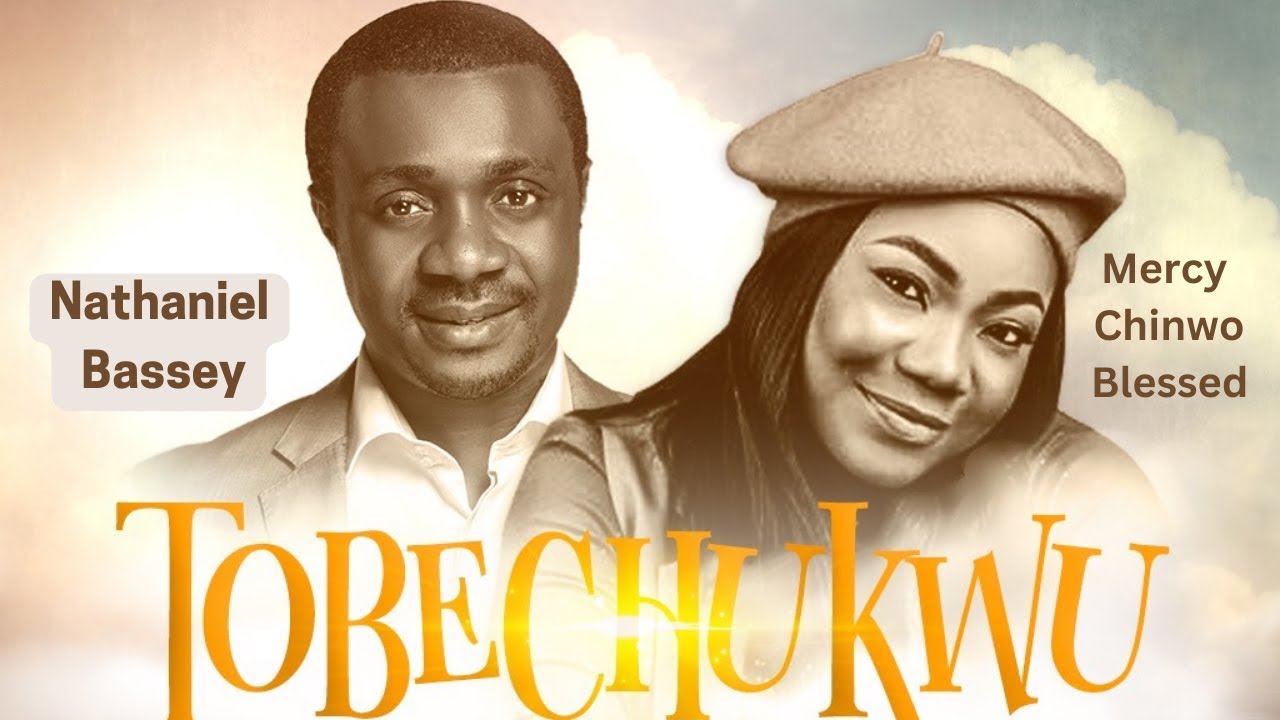 TOBECHUKWU – In the Igbo language, a language of a major ethnic group in Nigeria, means PRAISE GOD. It is a joyful and danceable song that helps articulate gratitude to God for His unending Goodness and Kindness.
"Sing, O heavens, for the Lord has done it! Shout, you lower parts of the earth; Break forth into singing, you mountains, O forest, and every tree in it! For the Lord has redeemed Jacob, And glorified Himself in Israel."
‭‭Isaiah‬ ‭44‬:‭23‬ ‭NKJV‬‬
Tobechukwu (Praise God) – The Perfect Song for Worship and Praise

Get ready to dance and sing your praises to the Lord with the new gospel single,
"Tobechukwu (Praise God)" by Nathaniel Bassey ft Mercy Chinwo.
This high-energy, upbeat song is perfect for worship gatherings, celebrations,
and all those who love to sing and dance in the Lord's name.
Nathaniel Bassey ft Mercy Chinwo – A Match Made in Heaven
The collaboration between Nathaniel Bassey and Mercy Chinwo is simply stunning,
with their voices blending together to create a sound that is both powerful and beautiful.
Mercy Chinwo's soulful gospel vocals add the perfect touch to Nathaniel Bassey's rich baritone,
making this single a must-listen for all gospel music fans.
Tobechukwu (Praise God) Lyrics by Nathaniel Bassey Feat. Mercy Chinwo
[Chorus]
Tobechukwu, Tobechukwu
Tobechukwu
He has done it for me
Tobechukwu, Tobechukwu
Tobechukwu
He has done it for me
[Verse 1]
Even before I Prayed
Jehovah Nissi answered Me
(Tobechukwu
He has done it for me)
He has Taken away my Fears
And Given me Peace of Mind
(Tobechukwu
He has done it for me)
[Verse 2]
(See the way He Answered me)
Tobechukwu, Tobechukwu
Tobechukwu
He has done it for me
(See the way He Lifted me)
Tobechukwu, Tobechukwu
Tobechukwu
He has done it for me
When I was Worried
And couldn't Sleep
He was Working behind the scene Oh
(Tobechukwu
He has done it for me)
He has Taken away the Pain
And Given me Joy and Victory
(Tobechukwu
He has done it for me)
[Chorus]
Tobechukwu, Tobechukwu
Tobechukwu
He has done it for me
Tobechukwu, Tobechukwu
Tobechukwu
He has done it for me
(See the Way
He Lifted Me)
Tobechukwu, Tobechukwu
Tobechukwu
He has done it for me
(Come and Join me
Worship Him)
Tobechukwu, Tobechukwu
Tobechukwu
He has done it for me
(See the Way
He Lifted Me)
Tobechukwu, Tobechukwu
Tobechukwu
He has done it for me
(Come and Join me
Worship Him)
Tobechukwu, Tobechukwu
Tobechukwu
He has done it for me
[Chorus]
(Come and Join me
Worship Him)
Tobechukwu, Tobechukwu
Tobechukwu
He has done it for me
(See the Way
He Answered Me)
Tobechukwu, Tobechukwu
Tobechukwu
He has done it for me
(Come and Join me
Worship Him)
Tobechukwu, Tobechukwu
Tobechukwu
He has done it for me
(See the Way
He Lifted Me)
Tobechukwu, Tobechukwu
Tobechukwu
He has done it for me
(See the Way
He Lifted Me)
Tobechukwu, Tobechukwu
Tobechukwu
He has done it for me
(See the Way
He Lifted Me)
Tobechukwu, Tobechukwu
Tobechukwu
He has done it for me
[Verse 1]
Even before I Prayed
Jehovah Nissi answered Me
(Tobechukwu
He has done it for me)
He has Taken away the Fear
And Given me Peace of Mind
(Tobechukwu
He has done it for me)
[Verse 2]
While I was Worried
And couldn't Sleep
He was Working behind the scene Oh
(Tobechukwu
He has done it for me)
He has Taken away the Pain
And Given me Joy and Victory
(Tobechukwu
He has done it for me)
[Chorus]
(See the Way
He Answered Me)
Tobechukwu, Tobechukwu
Tobechukwu
He has done it for me
(Come and Join me
Worship Him)
Tobechukwu, Tobechukwu
Tobechukwu
He has done it for me