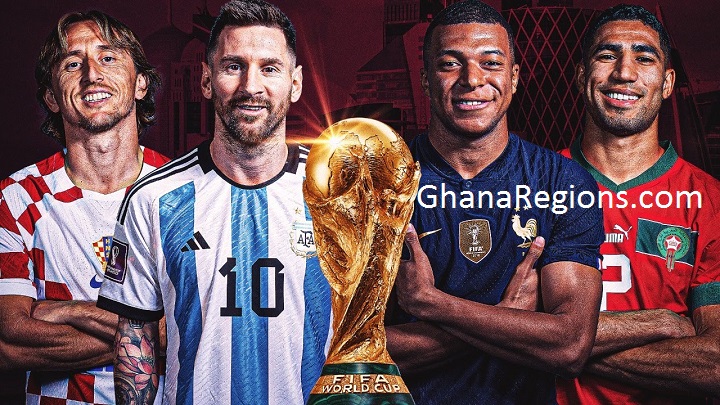 FIFA World Cup Qatar 2022™ Semi-final Videos, Semi-final Teams, Semi-final Matches, Schedule, Stadium, Venues, Semi-final Standings, Semi-final Time Table, Semi-final Fixtures, Kick-off Times And Semi-final Results.
The Semi-final of the FIFA World Cup 2022 in Qatar will feature four (4) teams:
Argentina, Croatia, Morocco and France.
Defending champions France will battle it out against resurgent Morocco side at the Al Bayt Stadium in Al Khor, Qatar. France vs Morocco.
Universal Time (GMT) is +00 But Local Schedule Timezone is +03 Qatar.
Universal Time (GMT) is +00 But Europe/London Schedule Time is +01.
No UTC/GMT Offset For Ghana, Accra is 3 hours behind Qatar.
Doha City, Qatar is 3 hours ahead of Accra, Ghana.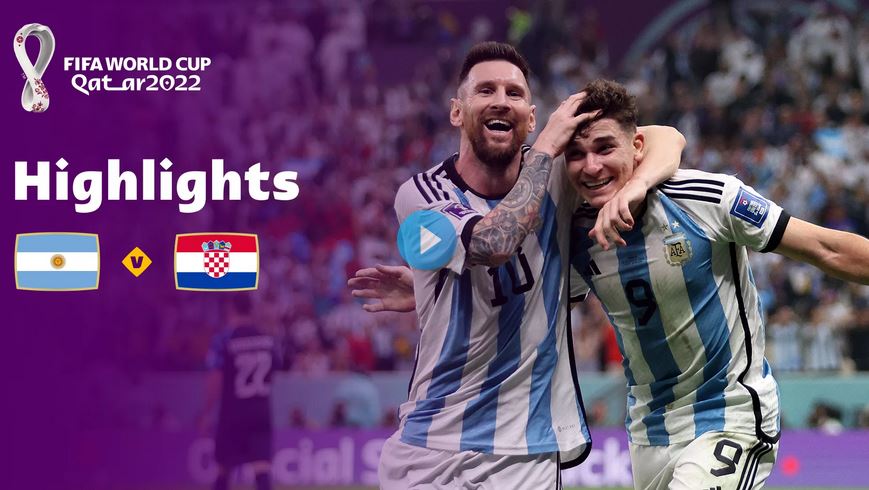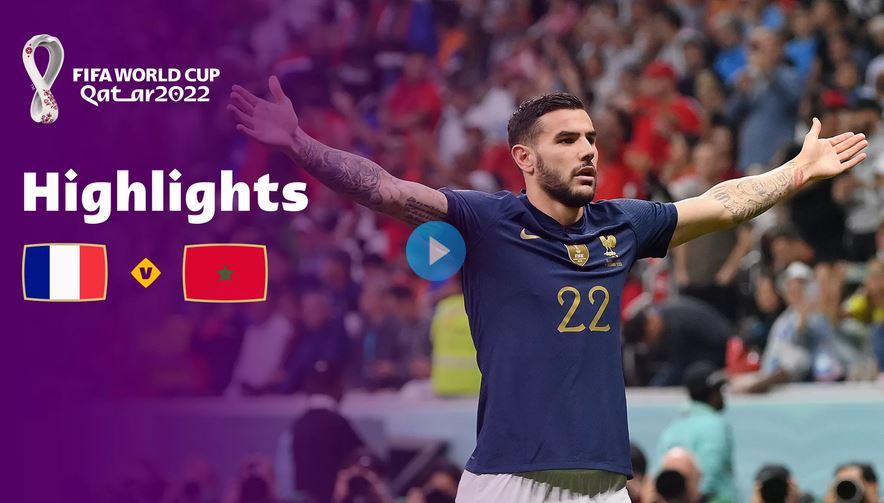 Winner Match 57
3
-
0
Winner Match 58
Al Daayen, Lusail City –

December 13, 2022 7:00 pm

Argentina
3
-
0
Croatia
Al Daayen, Lusail City –

December 13, 2022 7:00 pm

Winner Match 59
2
-
0
Winner Match 60
Al Bayt in Al Khor City –

December 14, 2022 7:00 pm

France
2
-
0
Morocco
Al Bayt in Al Khor City –

December 14, 2022 7:00 pm