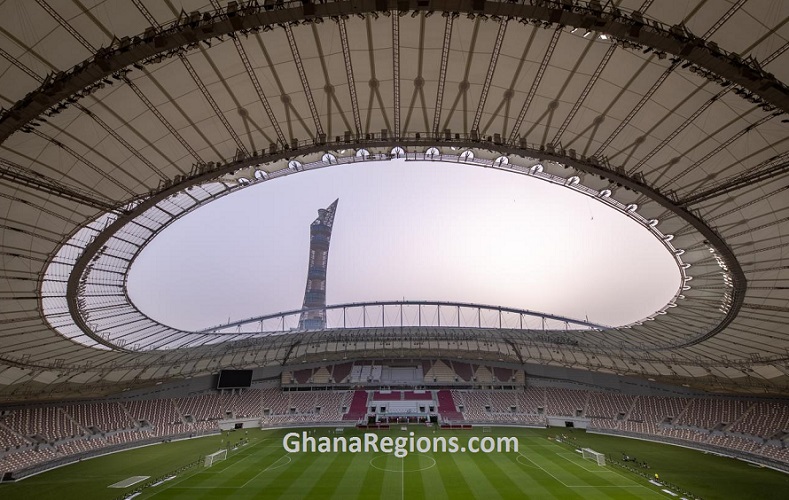 Khalifa International Stadium has hosted a long list of momentous sporting events since its inauguration in 1976.
In fact, rarely is football or athletics mentioned in Qatar without referring to this venue.
Naturally, the stadium received a complete refit for the FIFA World Cup 2022™ as a reward for its long-standing service.
On reopening in May 2017, it played host to the Amir Cup Final – the club football event close to the hearts of all Qataris.
The stadium's magnificent dual arches were always its most recognisable features. These remain intact – but now feature a wide canopy stretched out below them.
This complements the stadium's cooling system to maintain a comfortable temperature for players and fans alike.
The new tier added 12,000 seats, while digital lighting and a modern façade brought new sparkle to an old friend.
Having previously staged the Arabian Gulf Cup, the FIFA Club World Cup™ and IAAF World Athletics Championships, this venue is ready to excite the world as part of the greatest football show on earth.
Capacity: 40,000
Location: Aspire, 5km west of central Doha